If you have just turned vegan and you wish to find some delicious yet simple vegan recipes, then we have something you might like. A vegan diet can be extremely healthy and rewarding as well as fun to eat and that is why more people are turning towards it by the day.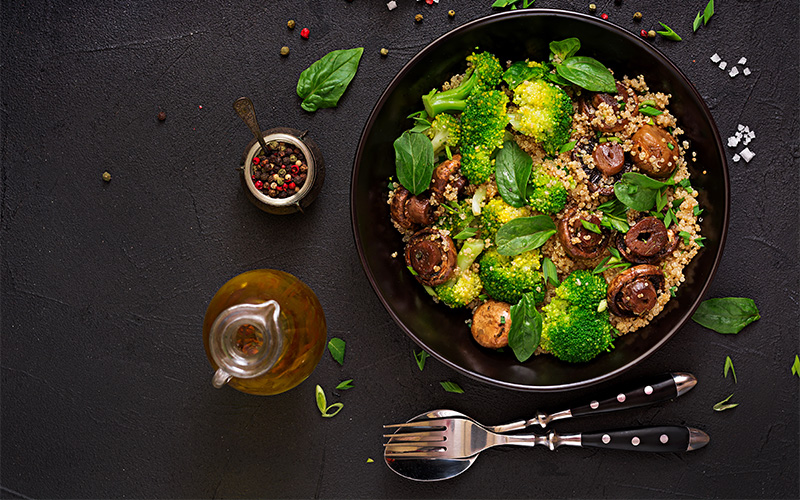 In this article, we are going to discuss some of the most tasty and easy-to-make vegan foods that you will find worth your time. Going vegan is a giant leap that can be daunting for most people. However, if you approach it slowly and with determination, you can soon leave meat-based and dairy-based diets behind.
Following are some simple and delicious vegan recipes that you need to try out as soon as possible
1. Root Vegetable Bowl with Peanut Sauce
In a vegan diet, you cannot deny the importance of sauce. This recipe gives you a simple and nutritious bowl of healthy vegan food with an incredibly delicious peanut sauce that you can enjoy as a quick weeknight meal.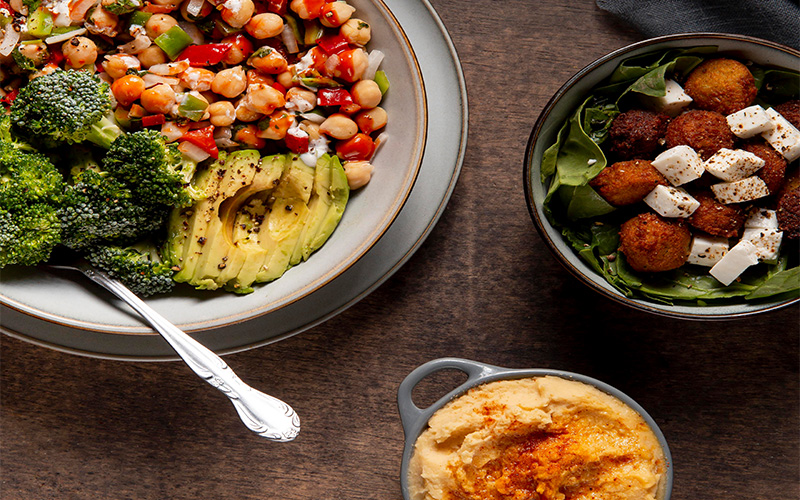 Ingredients
1 Large sweet potato
4 cups cooked rice
1/3 cup fresh cilantro
1/4 cup chopped peanuts
2 tablespoon avocado oil
15-ounce chickpeas rinsed and drained
3 cups broccoli florets
For the Sauce
1 tablespoon rice vinegar
2 tablespoon maple syrup
2 tablespoon tamari
2 tablespoons toasted sesame oil
1/3 cups peanut butter
1 tablespoon sriracha
1 tablespoon minced fresh ginger
Steps to Prepare the Meal
First, preheat the oven to 425 degrees and lightly grease two large baking sheets. Now add sweet potato and chickpeas to one sheet and broccoli florets to the other.
Drizzle with avocado oil, sprinkle some salt, and then spread the vegetable out evenly.
Place the sheets in the oven for 15 minutes and then remove and stir the vegetables. Again, return the pans to the oven and roast for about 5 to 10 minutes. Remove from oven when the vegetables are tender.
To make the sauce, add toasted sesame oil, peanut butter, vinegar, sriracha, and ginger to a medium bowl and whisk these together.
Now put the sauce over the prepared bowl of vegetables and mix everything.
Finally, you can add onions, cilantro, and peanuts on top and serve with rice.
2. 3-Step Vegan Dinner-Style Pancakes
This is another tasty recipe that you can try when you feel like eating fluffy pancakes with syrup cascading down the sides. This recipe combined with chocolate chips or blueberries gives you a unique and delicious vegan food experience.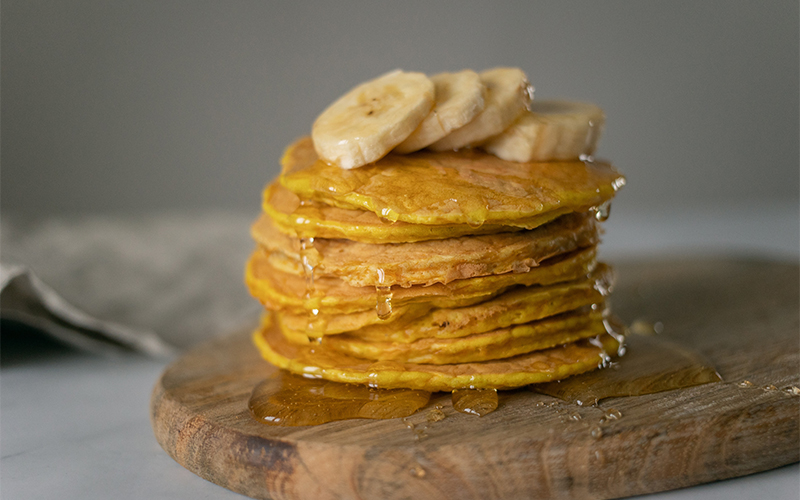 Ingredients
1 teaspoon vanilla extract
2 cups all-purpose flour (unbleached)
2 teaspoon sugar
1 teaspoon salt
3 tablespoon Canola Oil
non-dairy chocolate chips
2 cups non-dairy milk
1/2 tablespoon baking soda
Steps to Prepare the Meal
Add milk and vinegar to a medium bowl and set aside for thickening. After five minutes whisk vanilla and oil into the mixture.
Now add baking soda, flour, salt, sugar, and baking powder into a large bowl.
Add the milk mixture to the flour mixture and whisk until the batter is combined uniformly.
Now take a frying pan and heat it over medium-high temperature. Ladle about 1/4 cup of batter into the pan and sprinkle some chocolate chips on the batter.
When you notice bubbles around the edges of the pancake flip and cook from the other side. Make sure to give each side about 2 to 3 minutes. Repeat the same steps with the rest of the batter and serve immediately.
3. Vegan French Bread Pizza
The best part about this recipe is that you do not need a lot of ingredients to prepare it. You can spice up your vegan diet with this French bread pizza using non-dairy cheese and other healthy ingredients without significant change in the taste.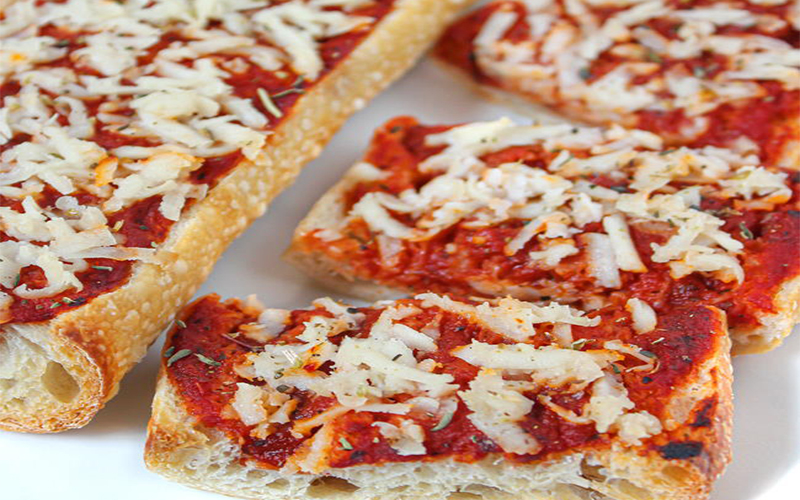 Ingredients
½ teaspoon dried oregano
2 cups shredded vegan mozzarella cheese
16-ounce loaf of French bread
1/3 cup pitted, sliced green olives
1/2 bell pepper
1/2 sweet onion
1 cup pizza sauce
Steps to Prepare the Meal
First of all, preheat the oven to 400 degrees.
Slice French bread in half and put the slices on a baking sheet with cut sides up.
Spread the pizza sauce evenly on the bread slices. Now spread the cheese over both halves. Now you can add onions, bell pepper, and green olives, and finally sprinkle the remaining cheese and oregano.
Now bake the bread for about 15 minutes such that you rotate the sheet front and back halfway through. This will make sure the bread is crisp from all sides and the cheese is melted evenly.
4. Vegan Tofu Egg Salad
This is an extremely healthy and protein-rich eggy tofu mix that you can enjoy both as a lunch or breakfast diet.
Ingredients
1/3 cup vegan mayonnaise
1/4 tablespoon black pepper
1 tablespoon nutritional yeast
1/2 teaspoon salt
2 teaspoon Dijon mustard
1/2 tablespoon chives
½ teaspoon black salt
1/2 cups tofu cut into ½-inch cubes
1/4 teaspoon ground turmeric
Steps to Prepare the Meal
Take a small bowl and whisk turmeric, black salt, Dijon mustard, yeast, and mayonnaise.
Add tofu to the bowl and mash carefully with a fork. Wait for the egg salad consistency to reach and finally sprinkle with chopped chives, pepper, and salt.
Now you can gently fold together these ingredients and you are good to go.
Final Words
Most people choose a vegan diet for two main reasons. First, they are extremely concerned about the animal welfare. And second, they know that a vegan diet can improve their health by reducing the risks of various chronic diseases.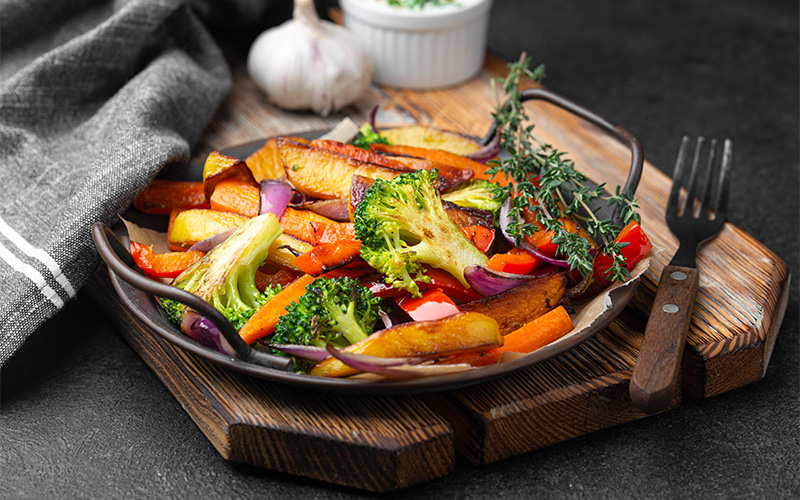 Going vegan is not as easy as it sounds. However, if you follow some simple and easy vegan recipes as mentioned above, you can give yourself much-needed motivation to keep going. Just make sure to make small changes in your diet from animal to plant-based foods regularly instead of doing it suddenly.
Visit our blog at Accurate Meezan for more vegan lifestyle tips and guides.