Ever wondered why your lasagna looks so different than the YouTuber who made it?
It's because the slightest difference in the amount of ingredients could change the entire flavor and outlook of your dish.
Using a kitchen scale would, however, make all the difference in your lasagna.
Believe it or not, a kitchen scale can become a game-changer when it comes to baking and food prep.
Here is precisely why you should be buying one:
1. Fewer Dishes To Wash!
Imagine buying 20 different types of measuring cups and spoons and then washing them after every use… a big NO. Instead, just buy a digital kitchen scale (basically a weighing scale) that would do the same function (of measuring ingredients) without any hassle.
All you have to do is place your ingredient on the scale and wait for it to measure. Then set it back to zero and repeat the same with another dry ingredient. In case of measuring liquids you might need a bowl but it's nothing compared to those 20 cups & spoons.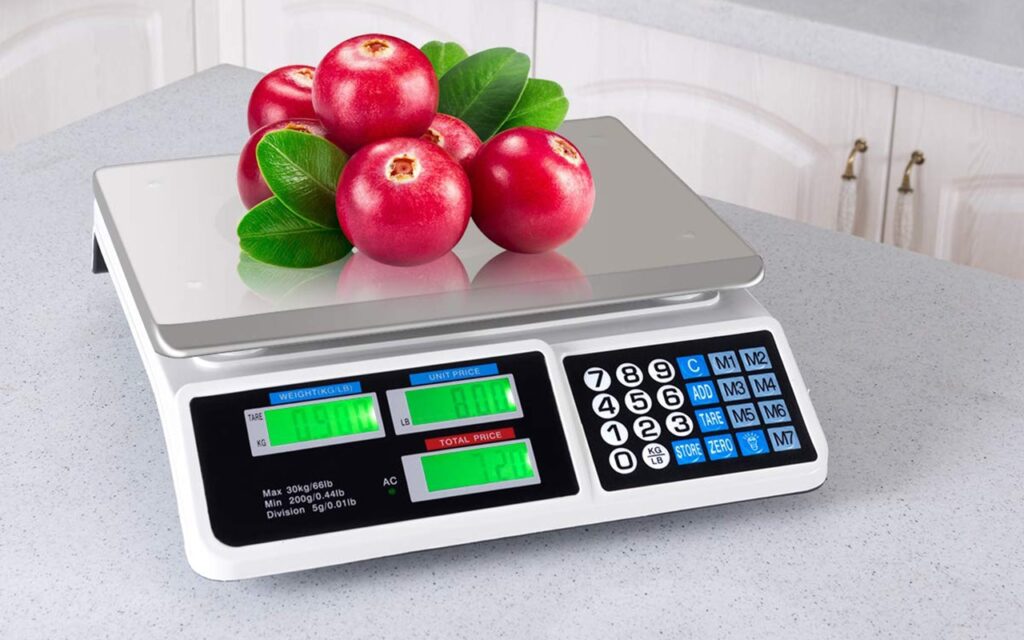 And in this way, you're saving both time and energy!
2. Reliability and accuracy at it's best :
A kitchen scale measures the required ingredients by 'weight' whereas a measuring cup and spoon measure the ingredients by 'volume' -which alone can produce varying results. 
In addition to that, many measuring cups and spoons are sold in slightly different shapes and sizes, which may not seem to be a big deal, but can make a huge difference in the taste and consistency in your food.
To bake the perfect cake and cook the perfect mac n cheese accuracy is important and so a kitchen scale will serve as the best option for you.
3. They do conversions too:
If you ever come across a recipe that uses non-metric measurements then don't worry as many kitchen scales can do the maths for you by converting non-metric to imperial and vice versa.
4. So very easy to use:
In case you have never used a digital scale before, let me tell you this, it is way easier to use and take care of as compared to a traditional scale.
As you turn on the device and set your required measuring unit, all you have to do is put your ingredient on the scale and within seconds it shows you the correct weight of it.
A button called the 'tare button' allows you to put a bowl along with the ingredients in it, except that it only calculates the weight of the ingredients (and not the bowl). How cool is that!
5. They're small and budget- friendly:
Kitchen gadgets are cool but they take a lot of space. This one, however, does not.
A kitchen scale is usually the size of a paperback book (which means it is portable) and is a storage, travel and a budget-friendly device!
So many reasons to buy this one!
If you're convinced enough to buy a kitchen scale in Dubai, feel free to check out the scales we offer on our website! ( it's one of the best in Dubai and comes with 11 cool features to benefit from!)
About us
Accurate Meezan is a leading supplier of Digital weighing scales in Dubai & has been in the business of weighing from the last 3 decades delivering cutting edge solutions to the clients across UAE.